LA Website Development
Building your home on the web
Complete Website Design & Development Services
From brand new sites to refreshing your current sites look and functionality, we strive to make your website everything you want it to be!
Get a Free Quote
Other Web Services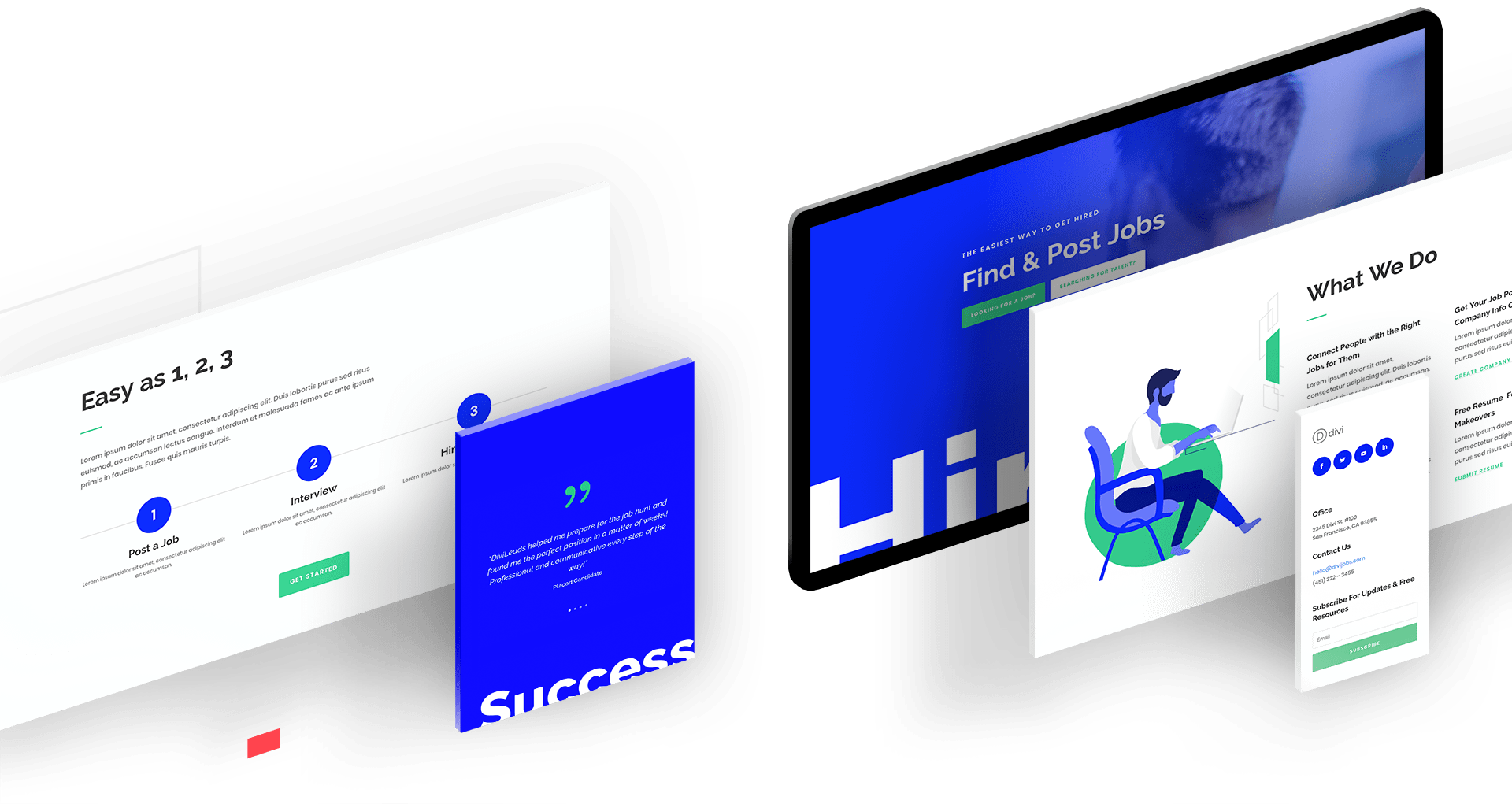 Website Design
We design websites with your precise requirements in mind. Whether you need a full ecommerce solution or a simple brocure type site, our dedication to quality remains the same. It's your business face on the web after all! 
Website Design
Websites need to reflect your brand and give your visitors the chance to access information, services or products quickly and easily. An easy to navigate, fully responsive and uncluttered website will have them feeling good about your company and services.
We work with you during the design process and ensure you are happy with every aspect of the site before it ever goes live. It is your site and we work with you to ensure it is what you want.
Branding & Logo
Often clients already have branding materials that they love and want to use on their new website. Other times they need fresh ideas and graphics. We can help by creating a logo that reflects your brand and provides an avenue of consistency through all mediums.
Details are important in website development, and we pay attention to the smallest of them. A logo that stands out, fonts that are easy to read and ample white space on website pages all make the visitors experience more enjoyable and your company more memorable.
Content Strategy
As we build your sites framework we try to see if from your customers point of view. They don't want to wade through a sea of unrelated content to find what they are looking for. They don't want to change the settings on their device just so they can read the text on the page. They want an easy to navigate website where they can quickly access the information they require to make informed decisions.
We offer you the final say on your websites layout and ensure your visitors receive what they need as effortlessly as possible.

Website Development
Once your website is live, we can work with you in a variety of ways to improve your SEO, attract leads and maintain and protect your website. From full managed hosting to site care plans, we can take care of your site for you.
Custom Built sites
We build custom websites suited to fit your particular needs. While we build with WordPress, as our framework, we can also custom code any features or functionality that you may require.
Before development commences we will discuss your particular needs with you and formulate a defined list of functionality and features that your site needs. This enables us to plan the site build with a clear picture of the end goal and ensure you get exactly what you want, without missing any pieces.
Choose a style from a gallery of themes
Very rarely do we build with themes other than the tools we have adopted, but we can duplicate the look, feel and style of any theme that you may like. We can present you with a selection of layouts that you can chose as your starting point, and using our own framework we will use the styles and layout that you have chosen. 
Maintenance & Updates
We specialize in WordPress website development, which powers over 34% of all websites on the internet today. While there are many benefits of having a CMS (Content Management System) it does come with the need for regular updates and maintenance. We offer site care plans that let you forget about these issues and let us deal with them!
Among the features of our site care plans are the following:
Daily database and file backups
Weekly security scans
Uptime Monitoring
Theme, plugin and core WordPress updates
Comment Spam Cleanup & Prevention
Our plan keeps your site healthy and safe.
Define
Together we map out your needs and goals and discuss how best to achieve them. 

Design
We decide on the layout, functionality and style of your site and start putting it together.  

Refine
You will be offered two opportunities to make revisions and refine the details of the site.

Build
Final functionality is implemented, testing of all site functions done, and then your site goes live!  
Hello! I'm Jason. I've been in the tech industry for 16 Years…
I am the owner and founder of JJB Computer Consulting Services. Being in the IT Services Industry has brought me in contact with a lot of great businesses in the Los Angeles area. These companies all have different IT requirements, but they also have one thing in common: They all have or need a presence on the internet. They need a professional, fully responsive website.  I have built a team of professionals that can build any type of site that your company may need, from small brochure type websites to ecommerce powerhouses, we can build it with you.
Drop us a line and let us know what your digital needs are. We will be more than happy to put together a plan tailor made for your business. 
If you need a new website, an update to your existing site, or looking to find ways to increase your exposure on the web, we should talk!